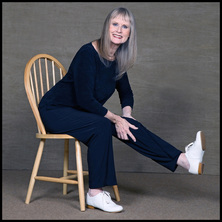 Building Better Balance
Vanessa Kettler
buildingbetterbalance@gmail.com
(707) 318-4476

Please contact me with any questions or concerns. E-mail is a very good way to get in touch with me but DVDs can also be ordered over the phone. It sometimes takes a day or two to return the call as I am definitely not a tech aficionado.

---